This year we were captivated by a photograph from Rostrevor, a picturesque port town in Northern Ireland's County Down on Carlingford Lough. Nestled among mountains abundant with natural forests and rivers, it has been visited by tourists and members of the royal family for many years. With its unique location on the border of Ireland and Northern Ireland and access to the sea, Rostrevour's history is rich in legends and stories involving the Vikings, Normans, Scots and English.
In 1877, the first tramway line in Ireland was built here. The Warrenpoint and Rostrevor Tramway Company operated narrow-gauge, horse-drawn streetcar lines with a gauge of 914 mm and a length of 4.5 km. The smooth surface of the rails, compared to the then uneven cobblestones, allowed for higher speeds than horse-drawn buses. Streetcar travel was reserved for those willing to pay a single fare ranging from 10 zloty in 3rd class to 15 zloty in 1st class.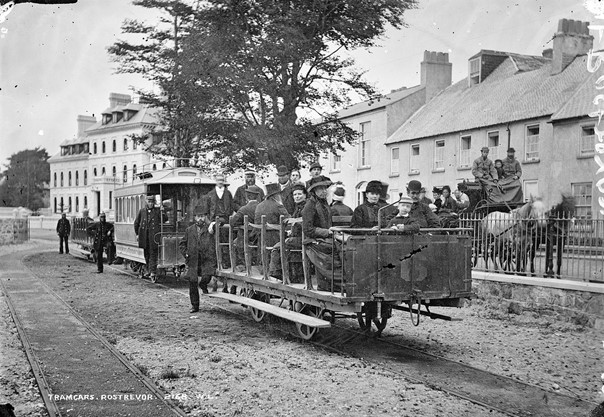 It was at this time that the first steam and electric streetcars were being built, which in the early 20th century supplanted horse-drawn streetcars, which were limited due to the pulling power and endurance of the animals.
The calendar photo shows the waterfront portion of the streetcar line in Rostrevor taken in the last decade of the 19th century. In the foreground you can see cyclists (the first bicycles were built in the 1860s) and pedestrians. Or maybe they are passengers waiting for the streetcar to arrive? The impressive building on the left is the Old Railway Hotel, later named the Great Northern Hotel and the Mourne Hotel. The hotel, destroyed in a fire, did not survive to modern times.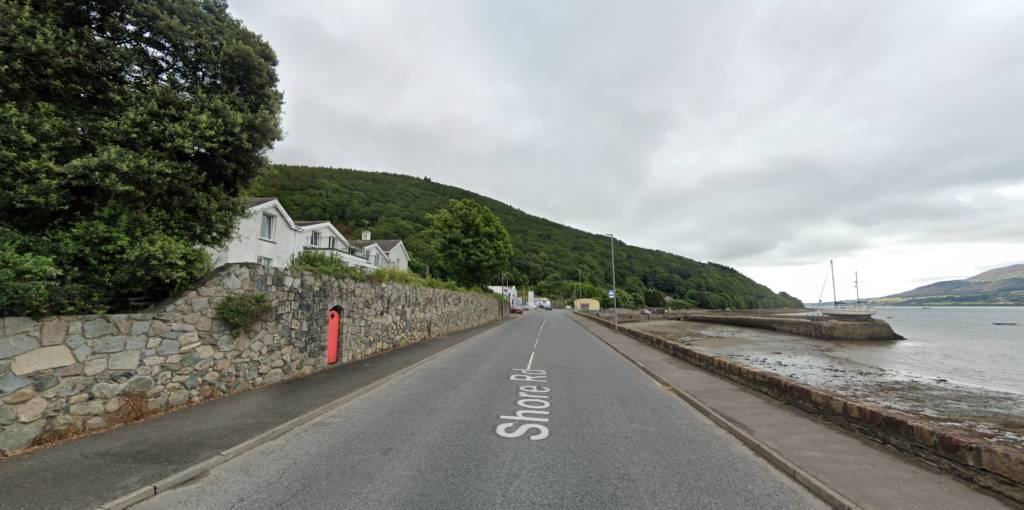 Today Rostrevor is a bedroom community for retirees, with beautiful houses and well-kept streets, and is an excellent base for lovers of climbing sports, downhill mountain biking and canoeing. There is no trace left of rail transportation. The streetcar line in Rostrevor had been operating for nearly 25 years when a storm washed out part of the tracks in 1915, Tram traffic never resumed and to this day there are no streetcar lines in this part of Ireland. The nearest train is in Newry, 15 km away.