VII Road Forum
On September 20, 2021, during the VII Warmian-Masurian Road Forum "Roads of the Future" in Sila, a number of issues concerning challenges for transportation were discussed. In particular, the discussion took place on topics related to the sustainable development of safe infrastructure and the growing potential of multimodal transportation.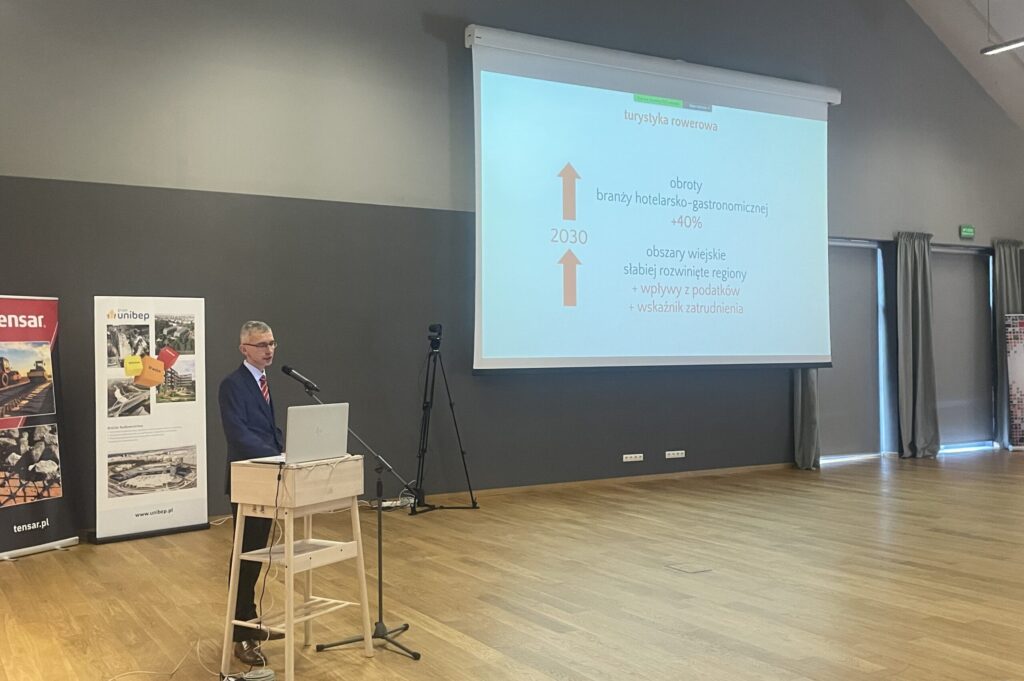 National Bicycle Plan
In keeping with the conference theme, and addressing European trends and user expectations, Tomasz Wojsz, president of Heller Consult, discussed the German federal government's investment plans to expand and improve safety on bicycle roads in our western neighbour. It is the bicycle that is beginning to play a very important role in the sustainable development of transportation, bringing great benefits to society, the economy and the environment.
Bicycle road survey
In addition, we presented our unique solution for diagnosing the condition of pedestrian and bicycle road surfaces and sidewalks using the ASPEN application. Co-sponsored by the European Space Agency, the project was received with appreciation by both speakers and participants of this meeting.